Welcome to the Otter Graphics Studios Website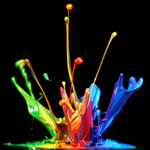 What do you need? A new business look? A reliable website? Do you need to outrival you rivals?
Otter Graphics Studios specializes in quality photography, advertising, web media, printing, graphic design and related services. With Otter Graphics on your side, you can concentrate on the business activities that win customers and earn profits – knowing your Otter projects are in good hands.
Otter Graphics Studios, located in Collinsville, Illinois (in the Metro East region of St. Louis) has clients throughout the greater St. Louis area. We aim to deliver a quality product. We strive to create close, working relationships with our clients, responding quickly and positively to your needs and keeping your projects on track.
Our staff has the know-how and ambition to shine at every task and give clients the attention they deserve.

Hours:
Monday: 8:00 am - 5:00 pm
Tuesday: 8:00 am - 5:00 pm
Wednesday: 8:00 am - 5:00 pm
Thursday: 8:00 am - 5:00 pm
Friday: 8:00 am - 5:00 pm
Weekends and evenings: By appointment
Location:
406 St. Louis Rd., Collinsville, Illinois 62234
MO: (314) 568-7132
IL: (618) 250-8422