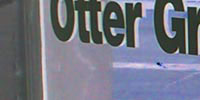 WE MAKE YOUR BUSINESS POP.

Otter Graphics Studios is a family owned and operated graphic design and image consulting company in Collinsville, Illinois, serving the area for over 20 years.
We pride ourselves in our reliability, affordability and creativity. Whatever you need for your home, business, or just for fun, Otter Graphics Studios can make it happen.
We specialize in graphic design, photography, printing, web design, signage, merchandising, logos, vehicle graphics and anything else you may need -- from business cards to billboards.
We make your image POP. Whether you need help marketing your product or freshening up your look, we will create a uniform, unique image that perfectly suits you and your business.